Bauri Hondra / Amorfs
2015
Character Design, Illustration
Uno de mis personajes de mi historia principal, los Amorfs, la bióloga Bauri Hondra, obsesiva en su investigación sobre las propiedades gelatinosas en las especies achaparradas y con forma de triangulito en el planeta Galeo.
One of my characters in my main story, the Amorfs, the biologist Bauri Hondra, who is obsessed about her investigation on the jelly properties among the short and triangle shaped species at the Galeo planet.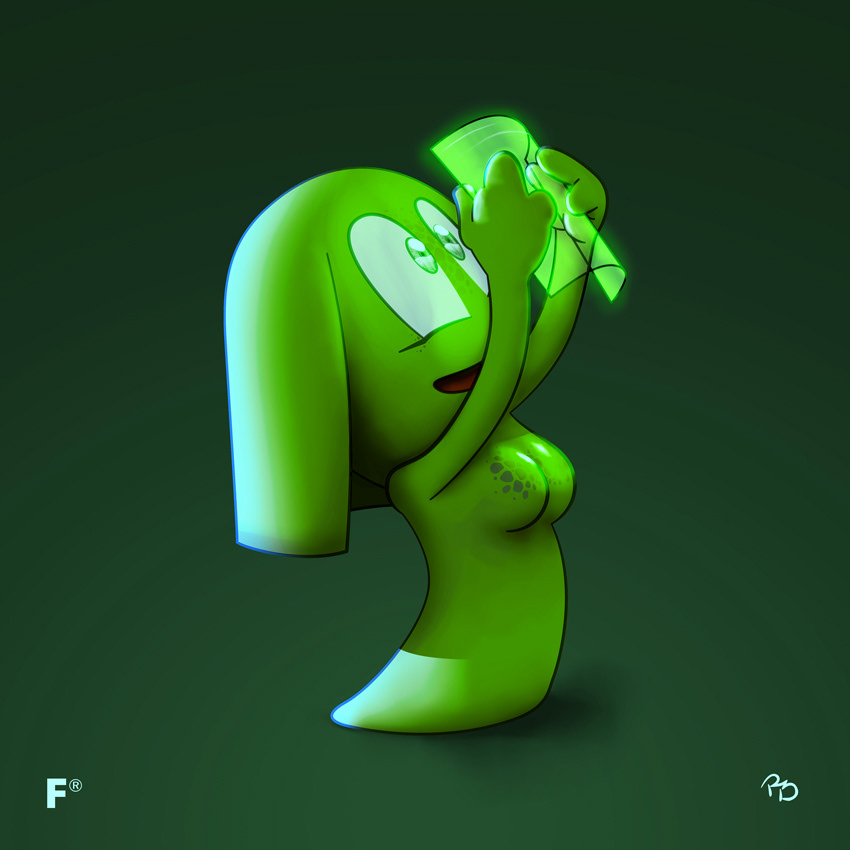 Sabedora de cosas científicas, que se jacta de ser extremadamente sabedora y gusta de remarcarlo especialmente a los que no son científicos y cuya pasión por los seres vivos la lleva a trabajar en el Centro de Investigación Biológica de Galeo. Es demasiado orgullosa como para aceptar que se enamoró del barbárico y sensual capitán Qarz Klomforka.
Scientific nerd, too nerdy to mocks those who are not, specially non-scientists, her passion for living beings provokes her to work at the Biologic Investigation Centre at Galeo. Too proud to accept she felt in love with the barbaric and sensual captain Qarz Klomforka.